It all began when trying to find the best fill material to weight my idea for a strap-free sleep mask, I discovered the clinical phenomenon of Deep Touch Pressure- the science of applying gentle pressure to your body to relieve stress and anxiety while promoting deep, restful sleep. Pretty amazing right? I thought so too.

So I got to thinking, couldn't we all benefit from this? It became my mission to create sleep products that would harness the magic of Deep Touch Pressure, as we can all use less stress and better sleep in our lives.
Our Timeline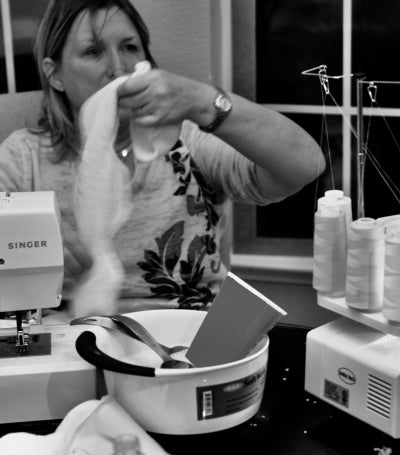 (2009) Nodpod #1
My mom helping me construct the very first Nodpod prototype in my kitchen. After that, my family comes together for testing time.
(2009) Testing Time
My family comes together for testing time.
(2015) 1st Trade Show
My first trade show in Dallas with no clue what I was doing but all the confidence in Nodpod.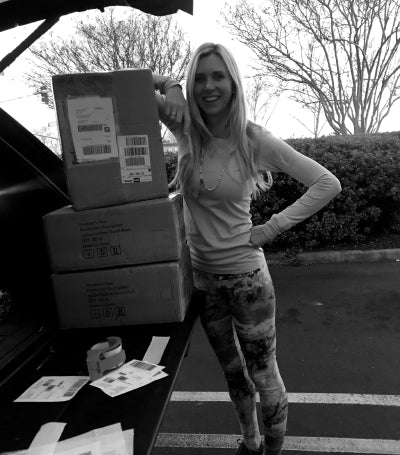 (2014) Website Launch
That's me, Employee 1/1 excitedly delivering early orders to the post office from my trunk.
(2023) Present Day
So many of my dreams have come true. We continue to surprise and delight skeptics around the world with our simple, highly effective sleep products.

Cheers to a good night's sleep and the endless possibilities of tomorrow.
(2019) Go National
Helping people understand the benefits of Deep touch Pressure on National TV.
Our Values
At Nodpod, our products are made from environmentally friendly materials to ensure a restful sleep experience for both you and our planet.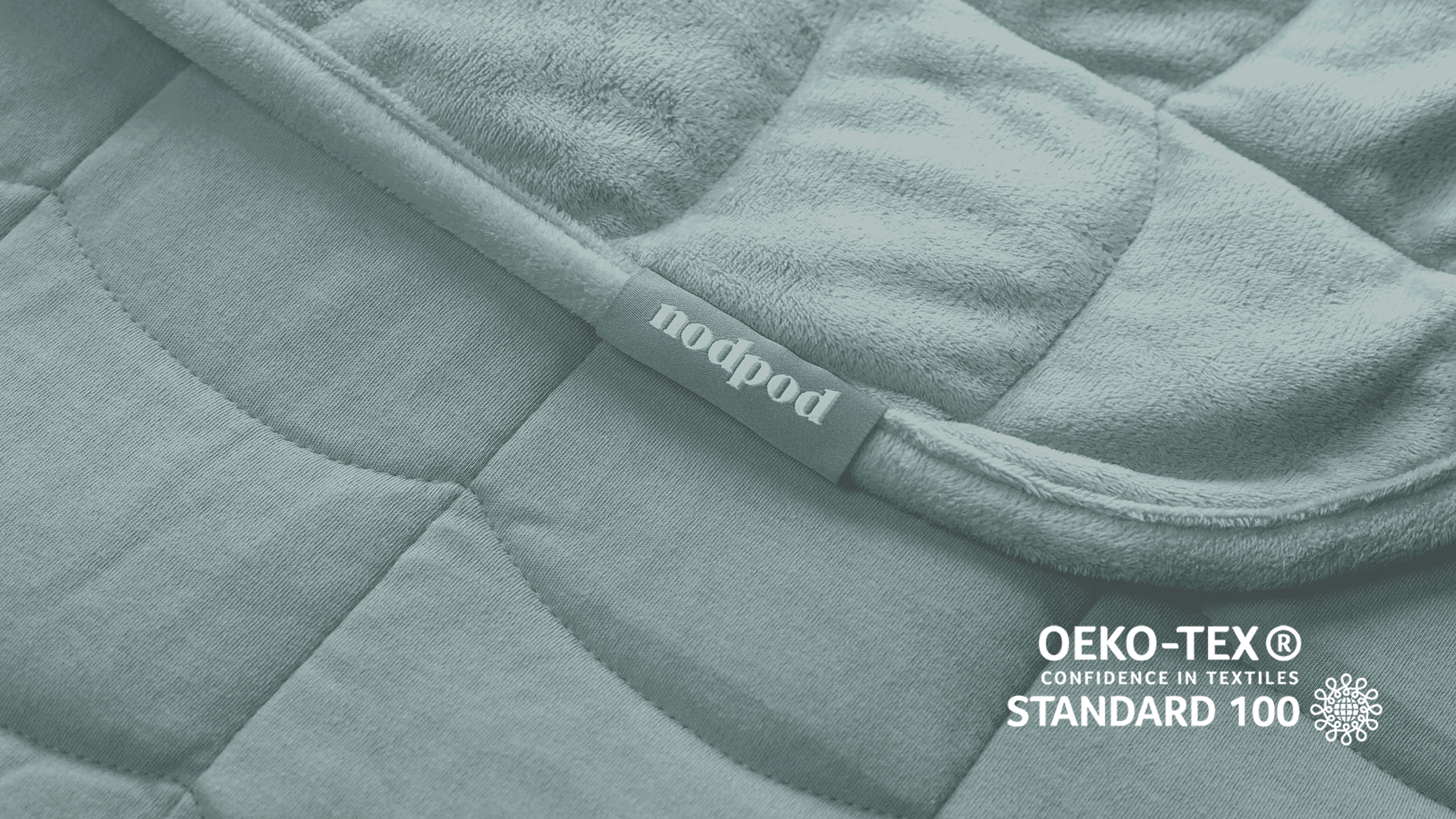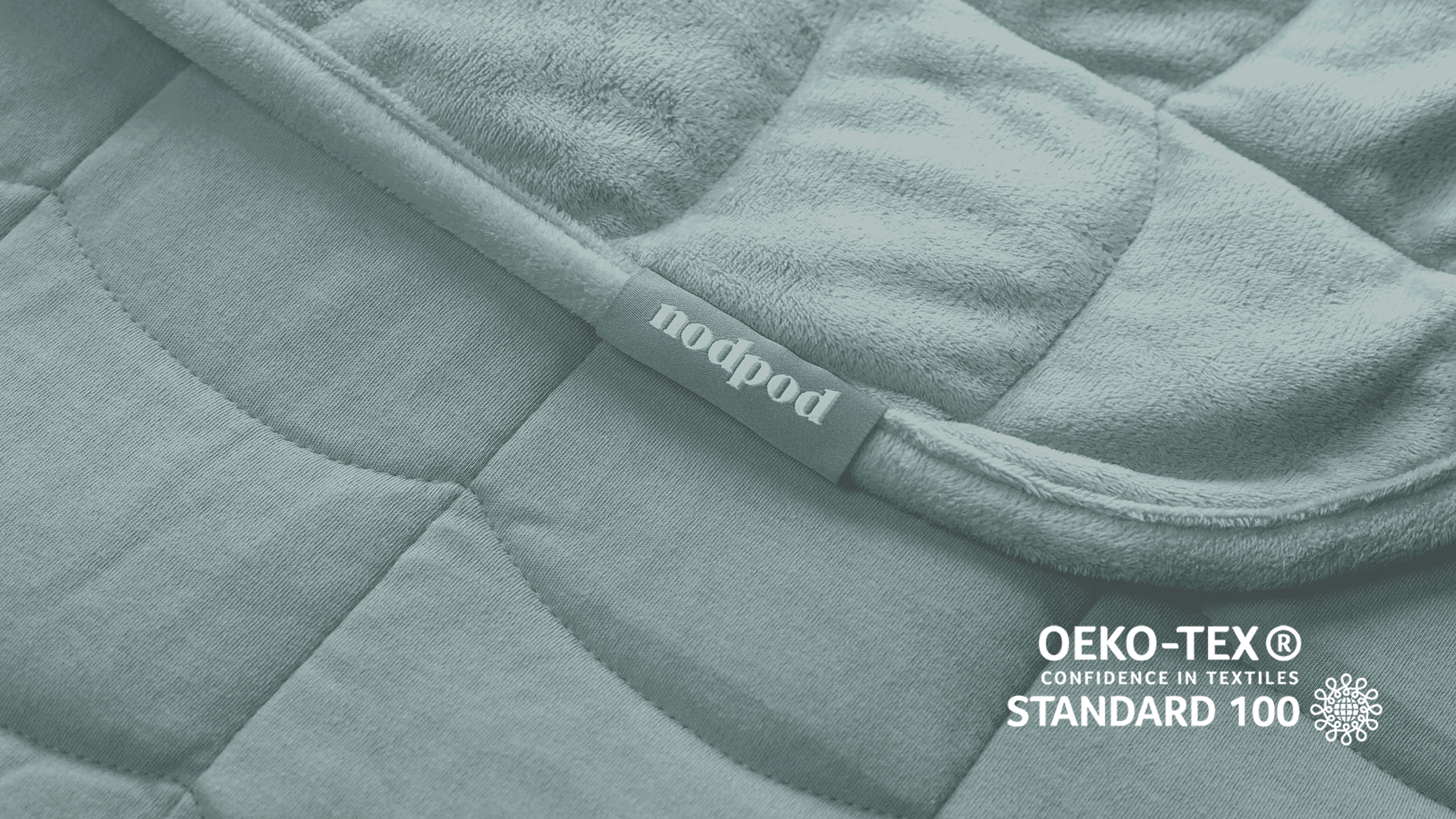 Peace of Mind
Soft, breathable fabric that's OEKO-TEX certified which means they're free from harmful chemicals.
Doing Our Part
We work with Terracycle to recycle
damaged Nodpod's into items you know and love.
The Nodpod Community's Impact
1% of every Nodpod purchase is donated to a nonprofit of your choice.
Check out the impact the Nodpod community is making below.